3 minutes
Summary
Graduating from homeschooling is a tremendous accomplishment, but how do we celebrate a homeschool graduation? Read on to discover ten ways to mark the day!

Graduation is an exciting milestone, but we aren't celebrating the completion of education. As a homeschooling parent, I have tried to instill a lifelong love of learning with an understanding that we never finish expanding our knowledge.

But there is reason to celebrate!

We celebrate effort and the success of academic pursuits. We celebrate hopefulness for the future and memories of the past.

Planning a homeschool graduation can be a bit intimidating and stressful. But, unlike at institutions where hundreds of students file down a conveyor belt to receive standard certificates, homeschoolers have a unique opportunity to highlight the special achievements of their education.

This is the moment to really emphasize the value of home education, and there are many great ways to do this.
1. Formal Graduation Ceremony
In Great Falls, Montana, we are incredibly blessed with a large and continuously growing homeschool community. We have many parents who volunteer their time to organize a formal graduation ceremony each May.
This event is normally held in a church recreational room which is decorated by volunteers. They set up tables for memorabilia, organize a photo slide show, and create printed programs for the ceremony.
Graduates wear caps, tassels, and gowns, and, during the ceremony, there is a photo slide show. Then each set of parents presents their child with a diploma and gives a short speech.
Often, there is also a keynote speaker, and some students will perform music.
2. Include a Talent Show
If your student has taken music lessons, consider including a recital as part of your graduation celebration. Some families have their child's music instructor say a few words of esteem for the graduate and introduce the performance.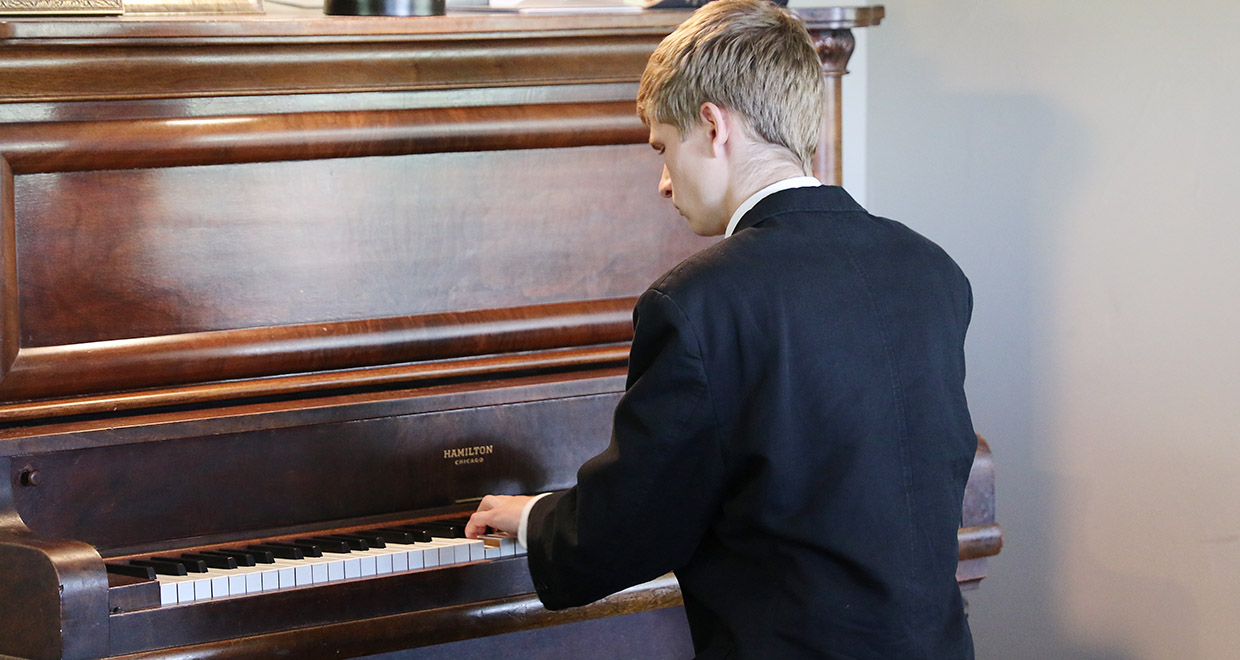 At our party, I welcomed our guests and explained that my son Dominic had some music prepared to share with everyone. He then thanked everyone for coming, explained his repertoire, and performed three piano pieces.
 3. Establish a Schedule
However, my son wanted a smaller gathering in our home, which seems to be the most popular way to celebrate a homeschool graduation.
Many families have an open-house style party, where guests are able to drop by, give congratulations, and leave without being committed to any length of time. But, if your celebration includes a prepared speech, recital, or ceremony, make sure you inform your guests ahead of time.
It's also a good idea to schedule your presentation about thirty minutes later than the party starts. Doing so will allow later arrivals to be present, while giving time for guests to visit and get comfortable.
 4. Celebrate Your Faith and Your Success
Maybe you would like to celebrate in a more personal fashion but don't have much space in your home. Regina Drewes, one of our homeschooling friends, included her entire parish in her graduation celebration this year. The pastor announced the invitation from the pulpit, and it was also mentioned in the church bulletin so everyone would know they were welcome.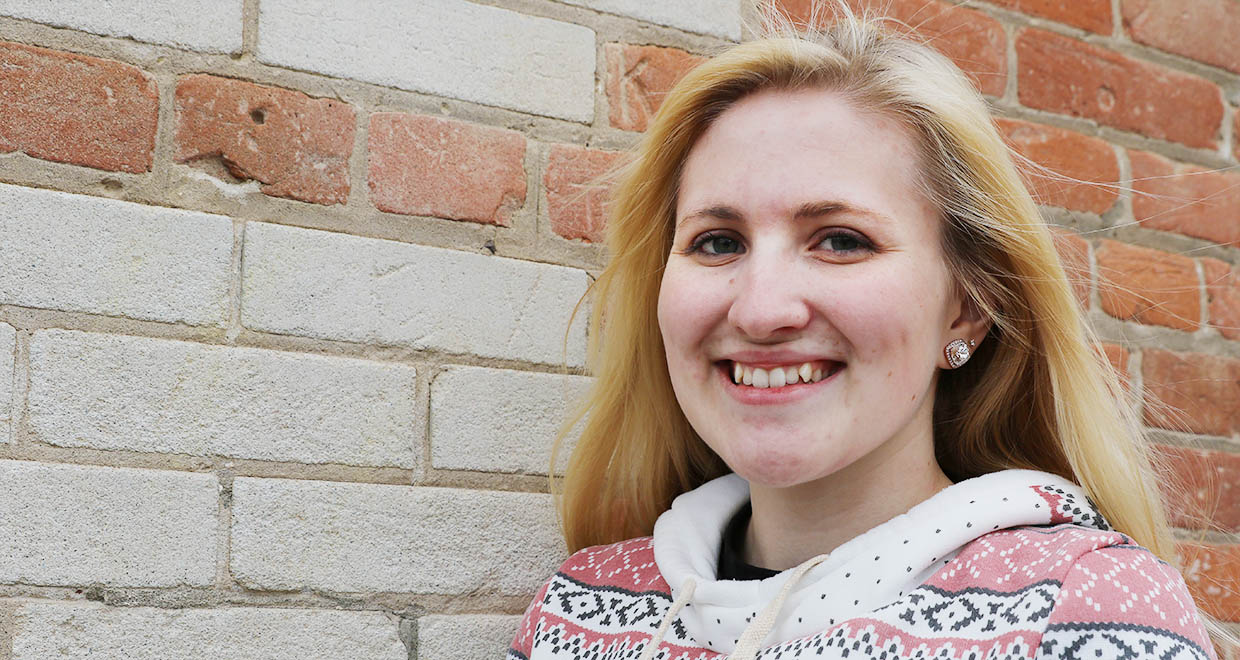 The event was held in the church hall which Regina decorated with flowers and silver "2016" placards. Her family helped with barbequing and serving food. The party was a tremendous success. Regina says,"My favorite part was getting to visit with everyone and seeing the amount of people who support me."
5. Prepare a Speech
My son's participation in a public speaking program has been incredibly valuable. So, after performing his piano pieces, Dominic gave a short talk about his experience as the oldest in a homeschool family.
This was my favorite part of our celebration, because my son prepared his speech independently. I was as entertained as all of our guests were, and I was proud to see his humorous point of view and the consideration he had for everyone.
6. Let Grandma Brag
Why not give Grandma the rights she is entitled to? Let her say a few words about how she feels seeing her grandchild graduate. Perhaps another family member is a significant part of your child's life. Allowing him or her to share special memories will be a valuable experience for your student and a special acknowledgment of appreciation for the help or influence that family member has been.
7. Bring Out the Baby Book
We kept our decorations simple and set out old pictures of our son which had been packed away. We also displayed his baby book. This was one of the best and easiest ideas. I was actually surprised by how many people looked through it. Family and friends passed it around and laughed at some of the memories it brought to their minds.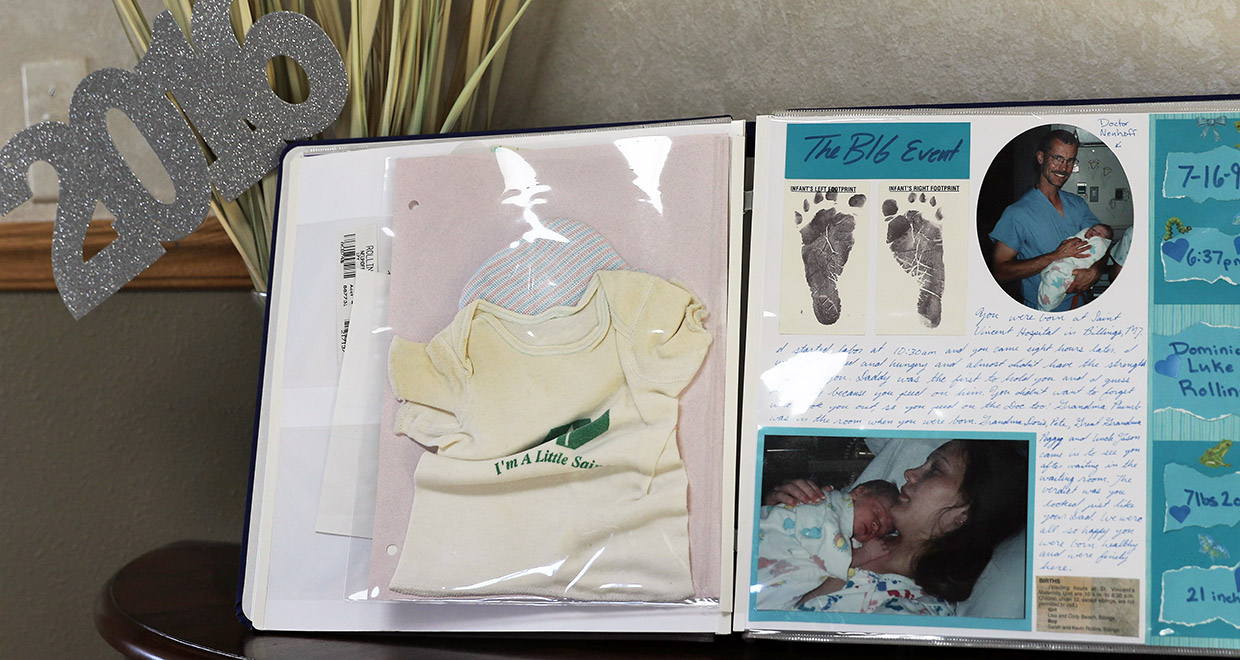 8. Celebrate Memories Using a Slide Show
If you have many digital images that you want to display, creating a slide show is simpler than you might think. Many personal computers come with Windows Movie Maker installed. If not, you can download it free from Microsoft.
You can create a basic slide show by importing the images you want and dragging them onto the filmstrip in the order you like. You can adjust timing, choose your transition style between images, and add music. Dominic's music teacher gave me a recorded CD of all his piano recitals. I used that audio for the background music in our slide show.
ProShowGold by Photodex is the program I use for creating digital memorabilia. It costs about $70, but gives me options for controlling artistic movements during the slide show and has a very polished presentation.
9. Helium Balloons Create the Atmosphere
The younger kids helped me put up some streamers and simple festive decorations, but the helium balloon bouquet really brought the room to life. Had I realized the impact it would have on the room, I would have omitted the more tedious decorations and simply ordered two balloon bouquets.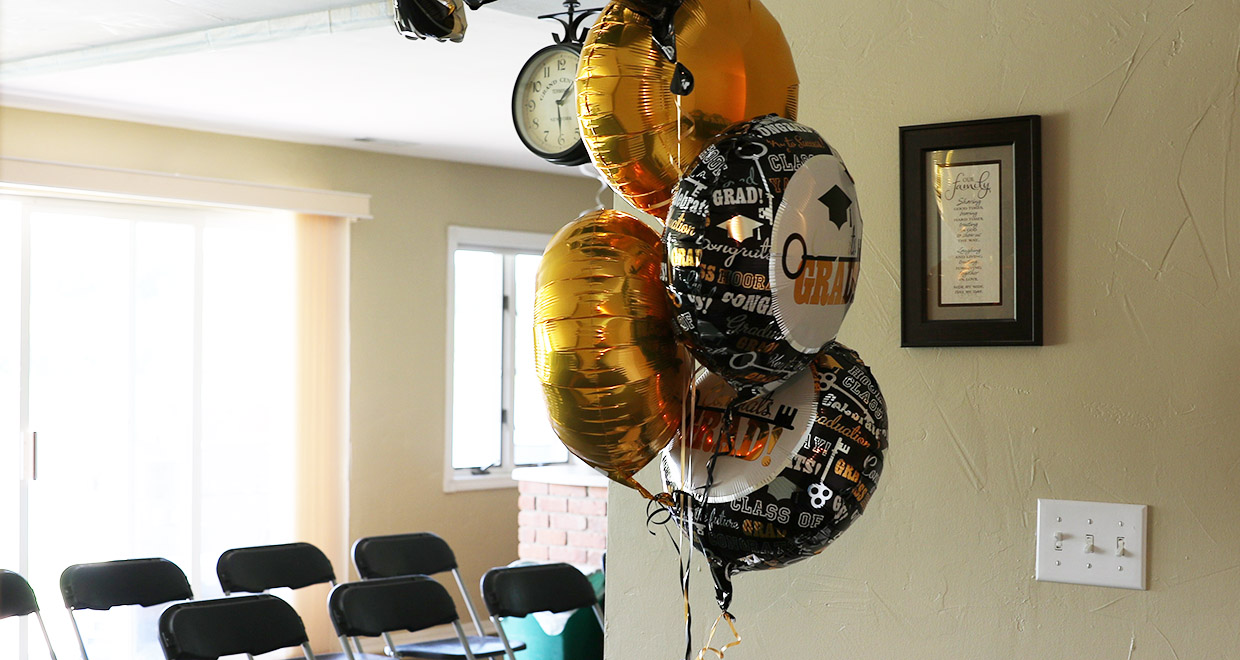 10. Have Your Younger Children Design the Banner
All of my children enjoyed helping with preparation for the celebration. It was touching to see how much they cared. They anticipated this special milestone with pride in the accomplishments of their oldest sibling.
Consider having younger students create a poster or banner to include in the decorations. Let them share in the excitement and encourage family support.
After all, homeschooling is about family.