Author Bio and Books
Author Bio and Books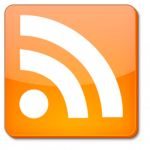 Monica, mom of 5, is usually blogging about Catholic crafts and family traditions at EquippingCatholicfamilies.com. She is the author of A Treasure Chest of Traditions for Catholic Families, Hand in Hand with Jesus (a Faith Journal through the Sacraments) and a series of paper Cathletics Craft Kits™ and Cathletics™ quizzing cards to help teach the Catholic Faith.
The Catholic teaching tools and gifts are available through Arma Dei, the Catholic family publishing company founded with her husband Bill. Monica is also one of the founders of the Catholic Bloggers Network, a venue to link and promote Catholic blogs.

Below is a list of her articles, the most recent first.