3 minutes
Christmas is upon us again! Here are five favorite, seasonal recipes submitted by our Featured Families, traditions in their homes. Thank you for being a part of our Christmas issue, and for sharing your stories with our Seton families!
Care to share some favorite Christmas recipes, and/or would like to be considered as a Feature Family in SetonMagazine, let us know!
Whip up some warm, Christmas-comfort with Grandma Betty's Shortbread Cookies, or indulge the Chocolate Peanut Butter Fudge! Or bake cookies with the family!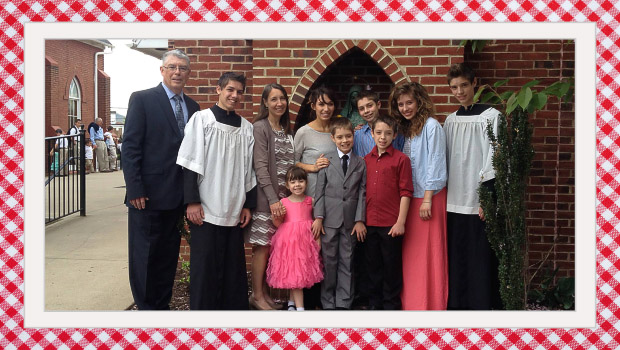 This season we are blessed with being grandparents! It is also a great blessing to see our son Philip, slowly but surely, recover from autism with the help of the GAPS diet. God is so good! For anyone else on this diet, here are recipes for the holidays.
See their Featured Family Story

Emma's Peanut Butter Cookies
½ cup organic butter
½ cup natural peanut butter
1¼ cups coconut flour
½ cup raw honey
1 organic egg
1 tsp baking soda
½ tsp vanilla
In a mixing bowl, beat butter and peanut butter with an electric mixer on medium to high speed for 30 seconds. Add ½ cup of the flour, the honey, egg, baking soda, and vanilla. Beat until thoroughly combined. Beat in remaining flour. Cover and chill for about an hour. Shape dough into 1 inch balls. Place 2 inches apart on cookie sheet greased with organic coconut oil. Flatten by crisscrossing with a fork.
Bake at 375 degrees for 7 to 9 minutes. Makes about 36 cookies.
(Adapted from Better Homes and Gardens New Cookbook)
Chocolate-Peanut Butter Fudge
6 tbsp raw honey
12 tbsp organic coconut oil
3 tbsp natural peanut butter
1 tsp vanilla
6 tbsp organic cocoa powder
Dash salt
¼ cup coconut flour
¼ cup chopped walnuts (optional)
Directions
Heat honey, coconut oil, peanut butter, and vanilla in saucepan on medium heat. Stir frequently until melted. In separate bowl, combine cocoa powder, salt, and flour. Add to saucepan. Stir until combined. If desired, stir in walnuts. Pour into a square or rectangular glass container. Refrigerate for about 3 hours. Cut into squares. Refrigerate leftovers.
Enjoy! And God bless!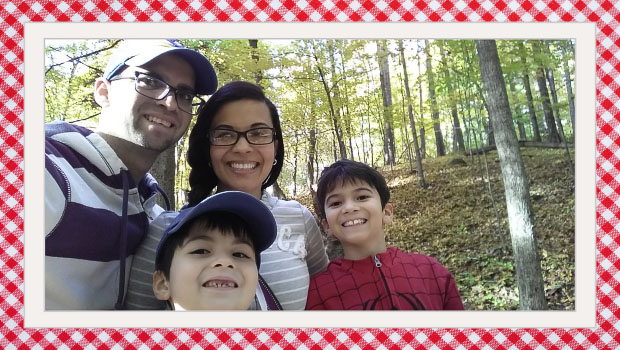 Merry Christmas, from the Perez Family!
On Christmas Eve we go to Luiggi's parent's house, where we have our Christmas celebration. We read the Gospel and sing traditional Christmas songs in honor of baby Jesus. The family gives thanks for all their blessings and makes petitions; we all kiss baby Jesus and the youngest in the family places Him in the manger.
This has been our family Christmas tradition since Luiggi and his brothers were kids. It is wonderful to see how this celebration has grown within our family and that the new generation continues with it.
See their Featured Family Story

Tembleque (Coconut Pudding)
2 14oz cans coconut milk
2 1/4 cups sugar
1/2 tsp salt
1 cup cornstarch
ground cinnamon
Directions
In a saucepan, combine the coconut milk, sugar and salt. Bring to a full boil and cook for about 6 minutes, stirring occasionally. In a bowl, combine the cornstarch with 3/4 cup of water and, with a whisk, mix well into a slurry. Immediately pour the slurry into the saucepan and cook, continuously whisking until the mixture thickens into a pudding, about 2 minutes. Remove from heat.
Pour the mixture through a colander. Transfer the strained pudding into a nonstick 6" x 12" deep dish. Smooth out the surface, and set aside to cool. Refrigerate about 2 hours. Dust the surface with ground cinnamon, slice, and serve. Serves 10-12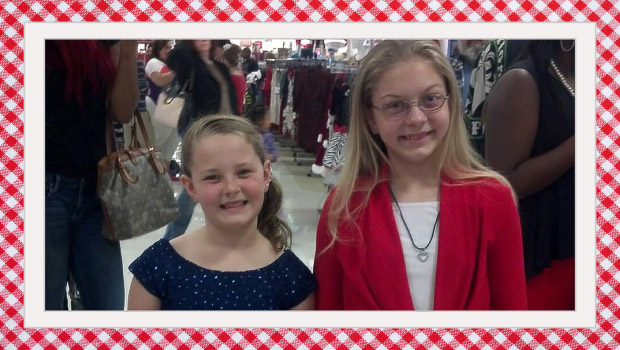 Merry Christmas from the Stowells!
One of our favorite recipes is one for sugar cookies, given to me by a very wonderful and long time family friend.
See their Featured Family Story

Jean's Sugar Cookies
2 cup sugar
1 cup lard or shortening
2 eggs
1 cups sour milk or buttermilk
4 tsp. baking powder
1 tsp baking soda
1 tsp vanilla (may also use orange or lemon extract)
5 cups flour
Directions
In a large bowl, beat first three ingredients. Add baking powder, baking soda and vanilla (or other flavoring). Add milk and 1c. flour. Beat well. Bake at 350 degrees for about ten minutes, till edges start to turn golden brown.  Cool completely.
Cookie frosting: 1 pound bag of confectioners sugar, 1 stick butter, vanilla (or orange or lemon).  Beat well.  Drizzle milk in while beating till desired consistency.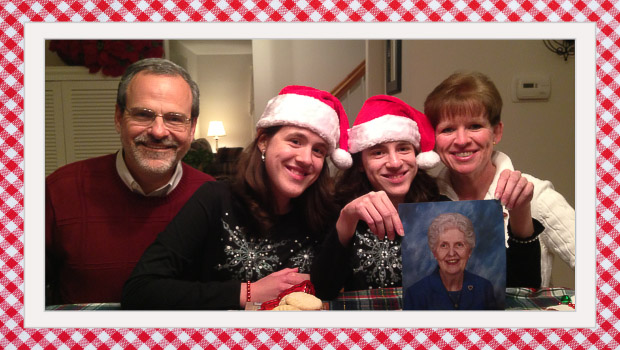 Merry Christmas, from the Zimak Family!
This is our Grandma's favorite Christmas cookie recipe. She passed away in 2011, and when we bake these delicious, easy-to-make cookies, we can feel her with us. We hope you enjoy them!
See their Featured Family Story

Grandma Betty's Shortbread Cookies
1/2 lb. butter (softened)
1/2 cup confectioners' sugar
2 cups flour
1/4 tsp. salt
1/4 tsp. baking powder
1/2 cup granulated sugar
Directions
Preheat oven to 350 degrees. Cream butter, and then gradually add the sugar. Beat well. Mix the flour, salt, and baking powder together in a separate bowl, then add to butter mixture. Combine thoroughly. Roll in balls, and then criss-cross with a fork dipped in flour. Bake at 350 degrees for 10 – 15 minutes (cookies should be slightly brown around the edges).
Wait a few minutes and roll cookies in granulated sugar. Makes approximately 1 1/2 to 2 dozen cookies.
If you have a favorite Christmas recipe, and/or would like to be considered as a Feature Family in SetonMagazine, let us know!