Summary
Elementary Counselor Laura Fusto: "Don't wait until your child is on a homeschooling cliff to call us. Remember—we're here to help you."

"When Seton offered me a job as an academic counselor," says Laura Fusto, "it was a 'Thank you, God' moment for me." She pauses a moment, then says, "I was looking for a full-time job, and even though I'd worked part-time over the years, I wasn't sure I was qualified for anything. Once I started working at Seton, I realized God had prepared me my whole life for this job. I love reading and writing, I enjoy talking with people, and of course, I'd homeschooled three daughters."
A Little Bit of Background
Laura grew up in Baltimore, Maryland, and after graduation from high school, entered a small liberal arts college, Western Maryland College, which is today's McDaniel College. There she majored in communications.
She then married her husband, John, a graduate of the Naval Academy, and they spent the next five years moving to various military bases. At one point, Laura worked for National Geographic Magazine, first in customer service and then as a liaison between the company's computer programmers and the users of those programs.
She left full-time work when she became pregnant with her first child. She spent the next 25 years raising her children and seeing to their education, which involved more than 20 years of homeschooling. Meanwhile, her husband worked for 17 years as the International Affiliate Manager for Human Life International. Retired now, he is a part-time grader for the Seton Home Study School.
Working for Seton
As an elementary school counselor, Laura has worked for Seton for just over a year. When asked what part of her job gives her the greatest satisfaction, she smiles and says, "I knew you would ask that question, so here's my answer. It comes when I hang up the phone after speaking with a mom at her wit's end.
"Sometimes she's in tears. By the time I'm off the phone, it feels great knowing that I've relieved her of 75% of her stress and anxiety. I want all our parents to know that we here at Seton are working with them and their students, and not against them. We want to help fulfill their expectations for their children. Our goal is to help them succeed in the way they want."
Love of Gardening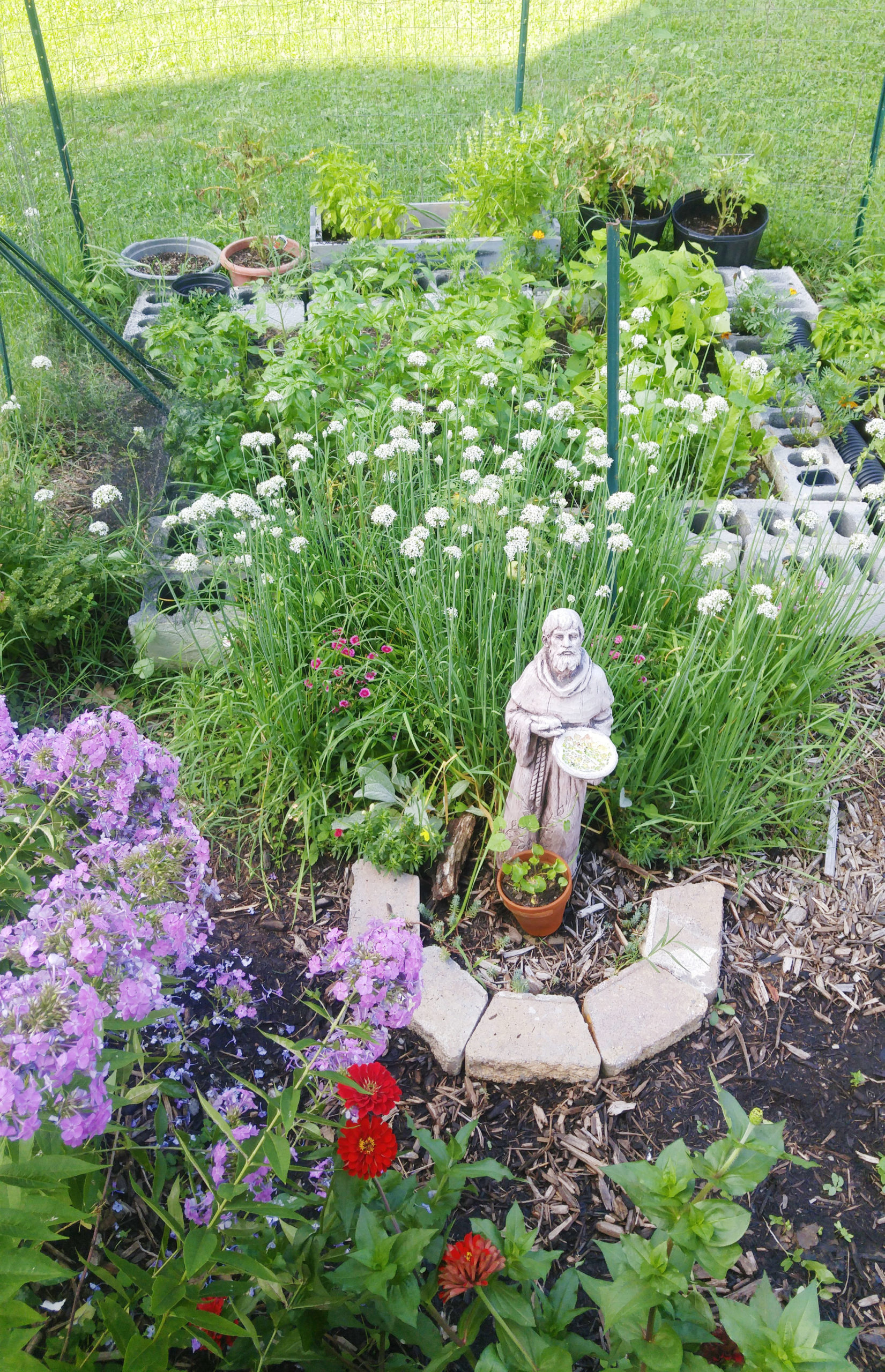 In addition to guiding her three daughters—Christen, 27, Maria, 19, and Gianna, 17—Laura is an avid gardener. She and her family attend Saint John the Baptist Church here in Front Royal.
To better assist her parents and students, Laura offered this advice. "Have your student number handy when you call," she says. "But even more importantly, if a problem arises, don't wait until your child is on a homeschooling cliff to call us. Call earlier rather than later. Call before that problem snowballs. Remember—we're here to help you."