3 minutes
It's been another full year for families everywhere, and if you've been following the adventures and exploits of our Featured Families – or if you homeschool yourself – you know just how crazy and fulfilling life can be! Some of our families sent in their Christmas wishes to share with the Seton community, and some even sent in traditional family recipes! Don't miss their season's greetings at 5 Christmas Recipes from Seton's Featured Families
A Merry Christmas, from all the staff at Seton Home Study School!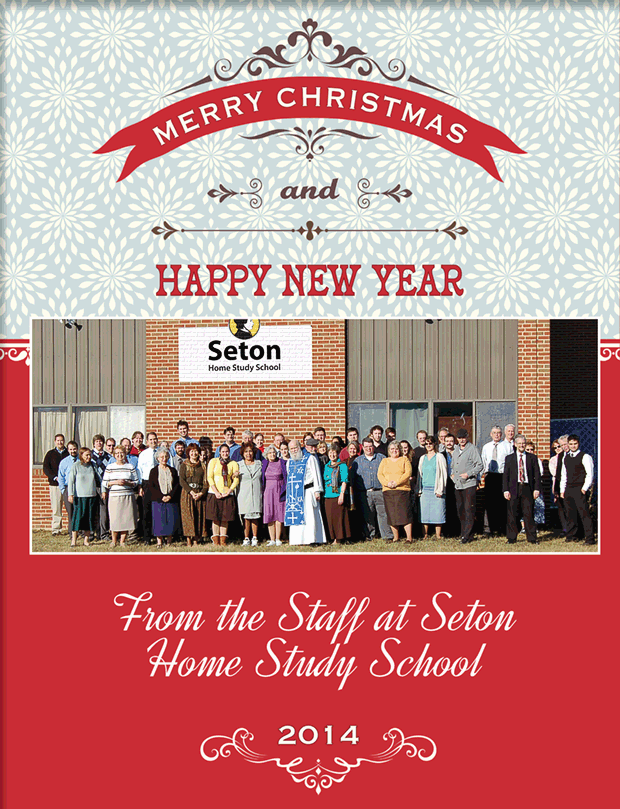 The Nelson Family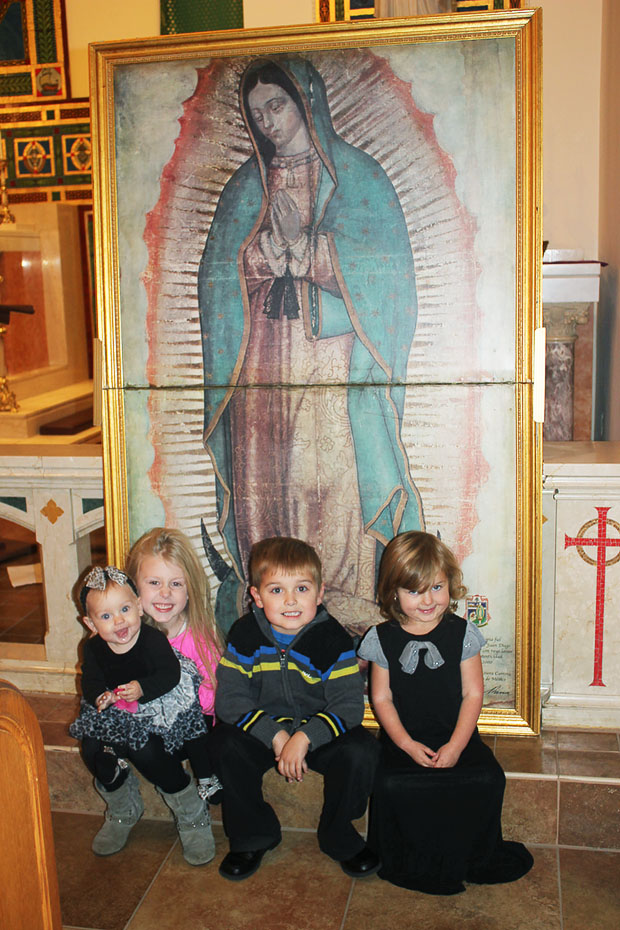 The Nelson Family has a few Christmas traditions. To keep it short and sweet, we'll tell you something old, something new, something borrowed and something … creative!
OLD: We like to make our favorite Christmas cookie, "cinchi fritti" which was a recipe of Great Grandma Anna. Jen has been making these cookies with her family since she was little. We take our baked goods to The Webbers, who host an annual Christmas cookie party! This is something they have been doing for years, and have graciously opened up their home to all their friends with all our little ones! Everyone always leaves with a great assortment of goodies made with love!
NEW: This year, we are giving each child money to purchase gifts for their siblings, and to give to charity. We want to instill in them the spirit of giving. Our friend Barbara taught us that true J O Y is Jesus first, Others second and Yourself last. How great to keep this in mind at Christmas!
BORROWED: Derek's mom fills stockings for the grandchildren on Christmas morning that were made by her mom for each one of her grandchildren. It is neat that our kids get to pick little presents out of the same stocking their dad did when he was little!
CREATIVE: Something we try to do is evangelize through our Christmas cards, which always have a themed photo with the children. One year they held signs that said, "Jesus is the Reason." Last year, they were angels singing "Glory to the Newborn King!" This year, with the addition of baby Emmanuella, we will have our very own Nativity scene complete with Mary (Gianna), Joseph (Gabriel), Baby Jesus (Emmanuella) and the Angel (Lucianna).
Merry Christmas!
See their Featured Family Story

The McCormick Clan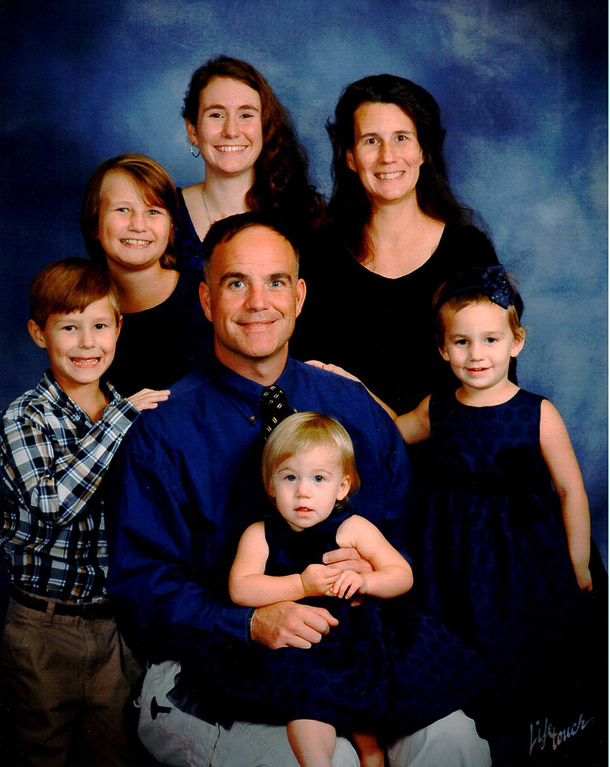 Wouldn't life be worth the living
Wouldn't dreams be coming true
If we kept the Christmas spirit
All the whole year through?
~Author Unknown
Merry Christmas!
See their Featured Family Story

The Kerbis Family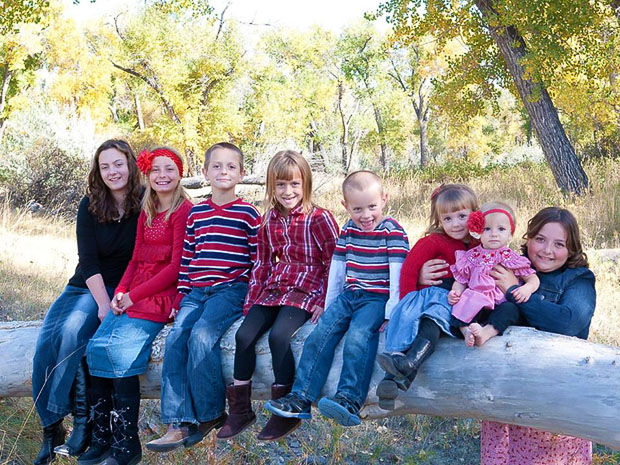 For our Christmas tradition, we love to celebrate St. Nicholas Day. The little ones really look forward to putting out a shoe.
The night before, they carefully choose the biggest shoe they have (sometimes a boot) and set it out near the door. When they wake in the morning, they have received candy gold coins, some new Christmas socks, and a small treat.
This is a tradition our family has done since our oldest was young. Merry Christmas!
We would like to wish all of the Seton Staff, Parents and Students a very joyful Christmas.
An Irish Christmas Blessing.
"The light of the Christmas star to you,
The warmth of home and hearth to you,
The cheer and good will of friends to you,
The hope of a childlike heart to you,
The joy of a thousand angels to you,
The love of the Son,
And God's peace to you."
Our family's favorite traditions are Midnight Mass and time with family. We usually do all of the baking before Christmas; dozens and dozens of cookies of all kinds, at least 6 different kinds of fudge, peanut butter balls, coconut balls, a variety of breads, dozens of pies, and hand painted chocolates.  We start before Thanksgiving and usually finish up on Christmas Eve.
Merry Christmas!
See their Featured Family Story

The Agar Family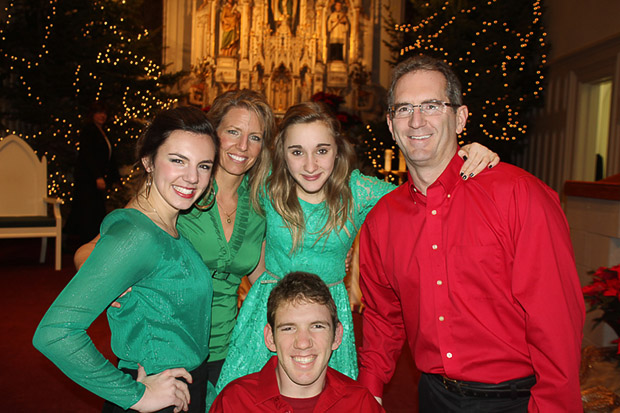 It all began when Johnny was four and Annie was two. "Let's have a caroling party!", I suggested to my husband. Three feet of snow and three weeks later, we had forty people gathered at our house one night to eat and spread Christmas cheer by going house to house caroling. That was seventeen years ago.
We have kept it a tradition every year since then, through new births, moves, blizzards and ice storms. We have grown our circle of family and friends from forty to around one hundred attendees and our family looks forward to it more each year. Families arrive in festive attire, Christmas music is playing, and lots of food is ready to be eaten.
After dinner we don our red scarves and Santa hats, grab our candles and music books and head out to carol through the neighborhood. It is such a wonderful time to share with people you are close to. While the hot cocoa afterwards may warm our bodies, it is the gathering of family and friends that warms our heart. Merry Christmas to all of you! May God's blessings be yours this Christmas!
Jeff, Becki, Johnny, Annie & Grace Agar
See their Featured Family Story

The Shanley Family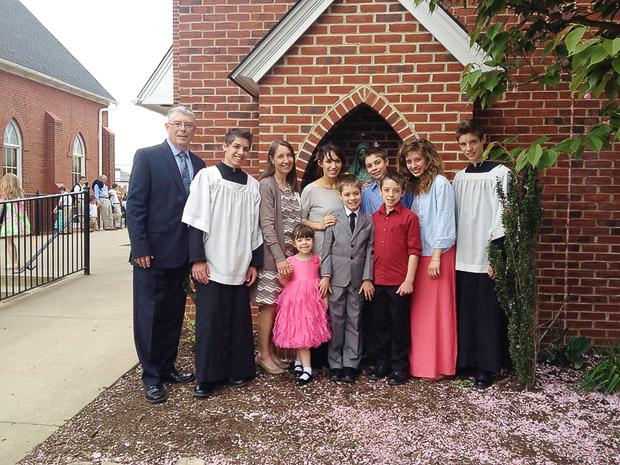 This season we are blessed with being grandparents! It is also a great blessing to see our son Philip, slowly but surely, recover from autism with the help of the GAPS diet. God is so good!
See their recipes for Emma's Peanut Butter Cookies and Chocolate Peanut Butter Fudge!
See their Featured Family Story

Merry Christmas, from the Perez Family!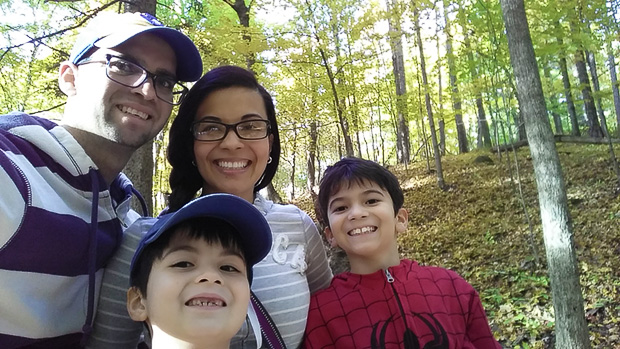 On Christmas Eve we go to Luiggi's parent's house, where we have our Christmas celebration. We read the Gospel and sing traditional Christmas songs in honor of baby Jesus. The family gives thanks for all their blessings and makes petitions; we all kiss baby Jesus and the youngest in the family places Him in the manger.
This has been our family Christmas tradition since Luiggi and his brothers were kids. It is wonderful to see how this celebration has grown within our family and that the new generation continues with it.
See their recipe for Tembleque (Coconut Pudding)!
See their Featured Family Story

The Stowells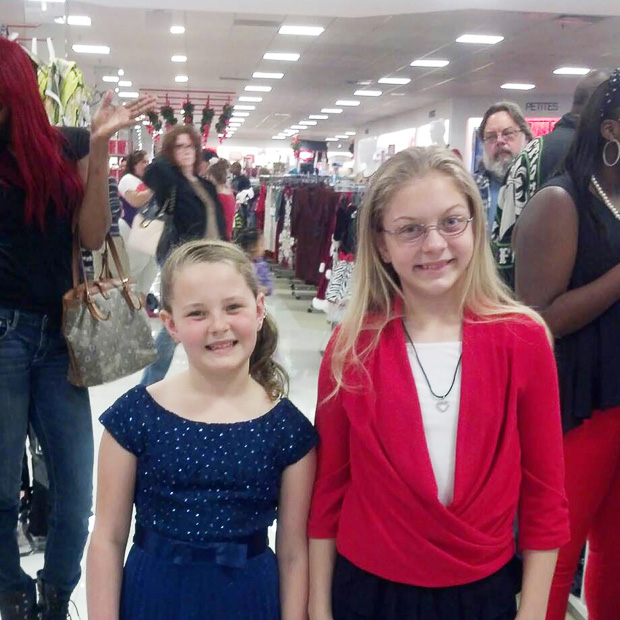 Merry Christmas!
See their recipe for Jean's Sugar Cookies
See their Featured Family Story

The Zimak Family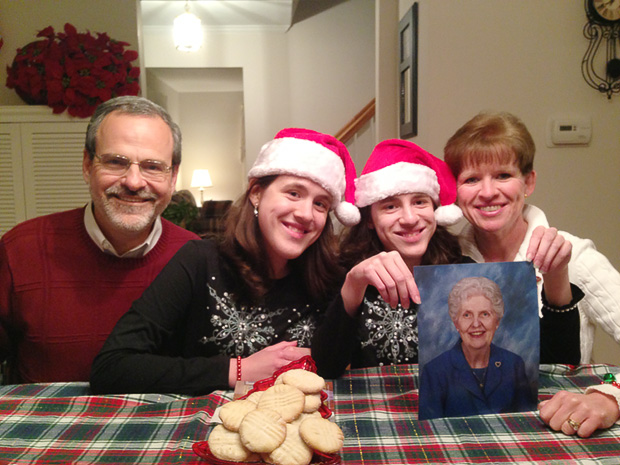 Merry Christmas!
See their recipe for Grandma Betty's Shortbread Cookies
See their Featured Family Story