Summary
Morality for Catholic Students author Thomas Centrella says it is an honor to play a role in sharing the jewels of our Catholic Faith with the Seton family.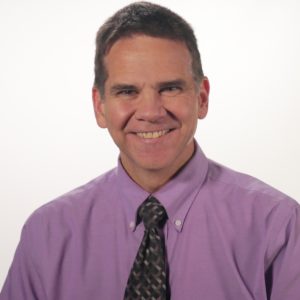 Thomas Centrella
Production Editing Specialist
Thomas Centrella, a Production Editing Specialist in Seton's Curriculum Development Department, brings a unique set of skills to his position.
He earned his BS in electrical engineering from Wilkes University and an MA in theological studies from Christendom College.
He attained the rank of Captain in the United States Air Force, has worked for more than twenty years as an editor and writer, including two years as Managing Editor of IEEE Design & Test magazine, and has also taught high school math and religion.
A full-time staff member at Seton for almost seven years, Thomas spends most of his day on the layouts for printed course materials and online tests. He edits some of this material as well. In addition, Thomas has written a morality book, Morality for Catholic Students, for Seton.
When asked what part of his work is most satisfying, Thomas replied:
"I find it very edifying that I am able to contribute in a meaningful way to Seton's noble work of publishing authentically Catholic educational materials. An example is the morality book for Seton's new Moral Theology course. It is an honor for me to be able to play a role in sharing the jewels of our Catholic Faith with our students."
Years before moving to Front Royal, the Centrella children were enrolled with Seton. Thomas cites three main factors that led the family to homeschool with Seton: the formal program of study, thereby ensuring that all subjects would be covered in the curriculum; immersion in the Catholic faith; and the ability to study and learn in the safety and comfort of their own home.
"I also know that when our children complete Seton's program, they will have a solid education under their belt from an accredited institution, and this will help them succeed in their future endeavors. I think these same advantages are there for all homeschooling families who enroll with Seton."
Asked if he had any message for Seton students and their families, Thomas said,
"The most important thing that we as parents need to be concerned with regarding our children is the salvation of their souls. We should keep this in mind every time we are making any decisions about their education. God bless all homeschooling families!"
Meet More Seton Staff…
Manuel Vicente – Spanish and Science Counselor
Cecilia Sauer – General Counseling
Don Valaike – Counselor Emeritus
Deacon Gene McGuirk – Director of Counseling
Thomas Centrella – Production Editing Specialist
Kathleen Hunt – Special Services Counselor
Darin Byrne – Seton Admission Counselor
Sean O'Connor, Seton High School English Counselor