Author Bio and Books
Author Bio and Books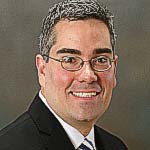 John Clark is a graduate of Christendom College and holds a degree in Political Science and Economics. He has written scores of articles about homeschooling and is a popular speaker at family and homeschooling conferences.
In between speaking and writing, he has found time to serve for several years as the coach of the Christendom College baseball team, and to raise his nine children with his wife, Lisa.
John writes the column The Father's Role.
Below is a list of his articles, the most recent first.