Author Bio and Books
Author Bio and Books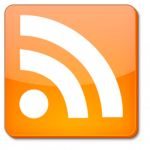 Dr. Mitchell A. Kalpakgian is a native of New England, the son of Armenian immigrants. He earned his B.A. in English from Bowdoin College in 1963, his M.A. in English from the University of Kansas in 1965, and his Ph.D. from the University of Iowa in 1974. He taught at Simpson College (Iowa) for thirty one years, at Christendom College (Front Royal, Virginia) for two years, and at Magdalen College (Warner, New Hampshire) for two years. From 2007-2009 he was a visiting professor of Humanities at Wyoming Catholic College in Lander.
Dr. Kalpakgian designed Seton's Shakespeare course and is instrumental in grading the Shakespeare and other high school English courses at Seton Home Study School.
During his academic career, Dr. Kalpakgian received many academic honors, among them the National Endowment for the Humanities Summer Seminar Fellowship (Brown University, 1981), the Andrew W. Mellon Fellowship (University of Kansas, 1985), and an award from the National Endowment for the Humanities Institute on Children's Literature.
---
My Series
---
My Books



Below is a list of his articles, the most recent first.